ICF Ireland Chapter – June Newsletter
Dear Members,
Greetings this June from ICF Ireland wishing you all a lovely summer wherever you are.   Once again we welcome all our new members, and to existing members we hope you remembered to renew your ICF membership to avoid being placed on a lapsed member list from June.
Many thanks to all of you for your work on International Coaching Week (ICW) – we would love you to share your stories and photos of the work you did.
Upcoming next Monday we have our June webinar, presented by Ms. Karen Dean, who developed memycoach and memysupervisor.  If you want to learn more about self reflection and supervision of your coaching practice please register on the link below, or go to ICF Ireland website.
Also Emer Doyle, MCC Coach is giving a masterclass on the Impact of Stress on Designing Actions (details attached) and on our website.  There are 7 CCEUS available for this.
We also are pleased to announce the date of the 2017 ICF Ireland Coaching Awards – 25th November at the Grand Hotel in Malahide – watch for news of how to nominate individual coaches or organisations.
We regretfully say goodbye this month to Jeff Turner, Director of Communications we thank Jeff for all his inputs in particular a wonderful ICF evening event in Facebook.
As a result we are currently searching for Jeff's replacement if you feel you have the necessary skills to take on the role of Director of Communications, the role includes social media skills on posting to Facebook, Linkedin, Twitter, email newsletters as well as being the PR ambassador with the media etc for ICF Ireland.  If you are interested contact me at eilishmckeown@icloud.com we would love to hear from you.
Eilish McKeown ACC, ICF Ireland Chapter President 2017
Congratulations to new Credential Holders in 2017

New ACC Credentials awarded 2017
Elizabeth Maguire-Stubbins
Michael Heffernan
Graham O'Regan
John O'Gorman
Maria Clara Whitaker
Siobhan Boucher
New PCC Credentials Awarded 2017
Jo Sayers
Paula King
Adrian Mitchell
Hilda Ryan
Apologies if we have left anyone out who has recently been awarded their Credential – do let us know and share and tag us on social media! Check out www.icfireland.org for details on how to renew or apply for your worldwide recognised Credential.
Membership Renewals
Differentiate yourself as an internationally recognised coach and renew your ICF Membership before end of June. Membership of a professional body and credentials are increasingly a key requirement for purchasers of coaching.
Download the membership facts from May 2017 – over 31,000 members in 130 Chapters in 70 countries – 21,000 credentialed coaches – PDF here
August Event:
Emer Doyle MCC Masterclass – The Impact of Stress on Designing Actions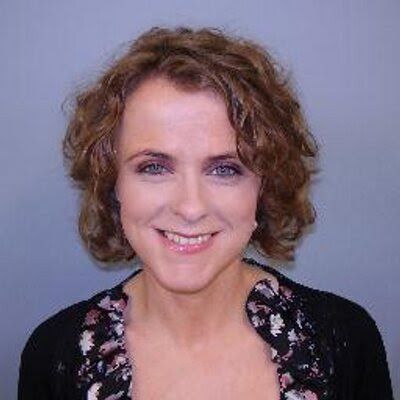 Date:        
Thursday 24th August 2017
Venue:      Laois Education Centre, Block Road, Port Laoise
Time:        
9:00am – 5:30pm
Cost:        €200
CCEU:     ICF Approved 7 CCEUs for core coaching competencies
Theme:     Exploring the impact of stress on designing high quality actions in coaching.
The purpose of this masterclass is to illuminate the significant relationship between stress or busyness and a client's ability to engage fully in their personal decision making process around goal setting, designing actions and methods of accountability. Emer will explore the interfering impact stress can have on the quality of a client's doing during and after a coaching conversation. She will explain the role of a coach in utilising this stress to actually co- create the conditions necessary to support a client in becoming more aware of how total they are in what they chose to do. For further details or to book visit Emer's website www.emerdoyle.ie
WBECS:
 Registration is now open for the WBECS – the World Business and Executive Coach Summit – and Pre-Summit  Click here to see the full WBECS speaker line-up and secure your spot at no cost!
LINK: https://coach.wbecs.com/wbecs2017/a4715/
We know life can get busy and hectic, so if you've missed out on some of the content most relevant to you, you can watch the top three sessions at the Pre-Summit at no cost.
Click here to gain direct access to the top 3 sessions of the WBECS Pre-Summit:
Judith E. Glaser – Myths, Magic, And More: The Science Behind 'Neuro-Innovation' (with well over 3,000 registrants!)

Michael Bungay Stanier – The Surprising Secret To Building A Coaching Culture In Any Organization (Yes, Even In Yours)

Dr. David Drake – Crossing The Threshold Of Resistance: It's Time For A New Story About Change
The weekend is the perfect time to enjoy these powerful sessions and don't forget to watch them within one week – before they are gone!
Save the Date

12th Sept

: Joint Coaching Day with EMCC and eBay

At ICF Ireland we are excited to let you know we are currently finalizing arrangements to have Judith E Glaser, World Business and Executive Coach (WBECs) Guru and World Class Speaker, author of best selling book on Conversational Intelligence (C-IQ) at a joint day event, with eBay, and the European Mentoring and Coaching Council (EMCC) on Tuesday September 12th so save the date in your diary- more information as soon as we have confirmation of times, venue etc.